Are you looking for a Forex broker? In the foreign exchange market, there are a lot of brokerage firms. Finding the best broker can be tedious and time-consuming. For this reason, we have created this list of Forex brokers. This article includes a list of over 70 forex brokers operating in most countries of the world.
Here is the list of the best forex brokers. They are the best brokers for forex trading with which you can speculate on the price of over 200 Forex currency pairs such as major pairs (EUR / USD, GBP / USD, USD / JPY, or EUR / GBP) and other more exotic currency pairs. This list will help you choose the best FX broker following your selection criteria such as minimum deposit, leverage, or compatibility with the best forex trading platforms like MT4 and Metatrader 5.
Top 10 Best Forex Brokers
Broker
Min. deposit
ECN
Leverage
MT4
MT5
Bonus
Regulator
website
AvaTrade
$100
≤400:1
🇪🇺≤30:1
✔
✔
CBI, ASIC, FSA, FSCA, ADGM, ISA

Visit Broker

XM group
$10
≤888:1
🇪🇺≤30:1
✔
✔
$/ 25 Euro
FCA, CySEC, ASIC, DFSA, IFSC

Visit Broker


78.04% of accounts lose money
eToro
$250
≤400:1
🇪🇺≤30:1
FCA, CySEC, ASIC

Visit Broker


76% of accounts lose money
IQ Option
$10
≤500:1
🇪🇺≤30:1
CySEC

Visit Broker


78.04% of accounts lose money
Plus500
$100
≤30:1
🇪🇺≤30:1
FCA, CySEC, ASIC

Visit Broker


72% of accounts lose money
BDSwiss
$100
≤500:1
🇪🇺≤30:1
✔
CySEC, FSC

Visit Broker


Your capital can be at risk
IC Market
$200
$200
≤500:1
🇪🇺≤30:1
✔
✔
CySEC, ASIC, FSA

Visit Broker


72.2% of accounts lose money
Roboforex
$10
$10
≤2000:1
🇪🇺≤30:1
✔
✔
$/ 30 Euro
IFSC

Visit Broker


58.42% of accounts lose money
Exness
$1
$300
≤9999:1
🇪🇺≤30:1
✔
✔
FSCA, FSC

Visit Broker


Your capital can be at risk
Best Forex Broker and Platform 2021
Avatrade – Best Overall
XM – Best Forex Micro Accounts
eToro – Best Forex Copy trading Platform
IQ Option – Best Forex Currency Choice
BDSwiss – Best MT5 Forex broker
Plus500 – Best App and Web Platform
BDSwiss – High Leverages
IC Markets – Best for Tight Spreads
Roboforex – Best Free bonus
Exness – Best for High Leverages
To trade forex, it is essential to open an account with a brokerage house that gives you access to forex trading. The best forex brokers give you access to the forex market as well as trading tools, offer fast order execution and allow trading through trading platforms specially designed and adapted for online Forex trading.
The best forex brokers also offer reliable deposit and withdrawal facilities, are regulated by regulatory bodies, and allow you to trade the currencies you want to trade.
We have tried out most of the best forex brokers in USA and around the world, and have listed our most recommended forex brokers here.
We have chosen these brokers on the basis of various criteria such as low prices, available trading tools, the currencies offered, the quality of the data and charts as well as the speed of execution of the orders. So here is our list of the best forex trading platforms.
Our selection criteria to choose the best forex broker
There are many comparison sites out there, unlike many other websites. Our comparison site only features the best broker for forex trading and the ones that give the best trading conditions for traders. With many years in this industry, our team of experts has used and tested many forex brokers. A good forex broker is always endowed with characteristics that ensure both good trading conditions and the security of your funds.
These days, there are a lot of scams on the Internet. It is therefore essential to choose a trusted forex broker with whom your money will be safe and available when you need it. In addition, as a forex trader, saving on fees is important because these costs impact actual profits. Regulation is also an important criterion and a guarantee of the reliability of international forex brokers.
All these crucial criteria in the selection of the best broker for forex trading are included in this test. Therefore, we prepared on this page a list of the best Forex brokers.
Criteria for selecting the best broker for forex trading:
Regulation by an official financial market regulatory body
High security of funds
Quick deposit and withdrawal methods
Fast execution of market orders
Reduced fees on Forex trading and no hidden fees
No re-quotes and slipage (high liquidity)
Intuitive trading platform
Free and unlimited demo account
Professional customer support
Forex Broker Regulation
The regulation of the broker is one of the most important criteria to consider in order to guarantee you a scam-free trading experience. Regulation is governed by official regulatory bodies around the world and helps protect investors from bad practices and scams by dishonest brokerage houses. The most reputable regulatory bodies are the Commodity Futures Trading Commission (CFTC) of the United States of America, the Financial Conduct Authority (FCA) of the United Kingdom, the Cyprus Securities and Exchange Commission (CySEC) of Cyprus and the Australian Securities and Investments Commission (ASIC) of Australia and the Financial Sector Conduct Authority (FSCA) of South Africa. There are also other regulators around the world that regulate the forex and financial markets, but the ones mentioned in this paragraph are the best known and most reputable.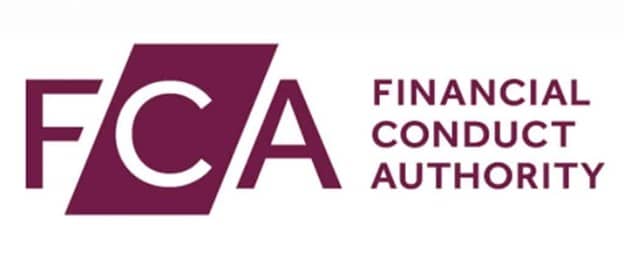 Security of your Funds
The security of your funds is also a criterion not to be neglected. It is important to make sure that the broker you are trading with has secure access to their platform and keeps your money safe in separate bank accounts. The best brokers are always up to date when it comes to their platform security and client protection requirements.
Quick and Easy Deposit and Withdrawal
Check that the platform has payment methods available to you. Not all forex brokers have the same method of deposits and withdrawals. It is important to check the options available to make sure you can make quick deposits and withdrawals on the platform. Some brokers offer a wide variety of payment methods like Paypal, Skrill, Neteller, Visa, and MasterCard debit and credit cards and more, while other brokers are more restricted on the payment methods offered. In general, you can find all the information relating to the deposit and withdrawal on the official website of the broker.

Fast Orders Execution
The speed of order execution is also an essential criterion because we want our trades to be executed quickly and without delay and at the best price. For these reasons, and it is better to choose an FX broker offering a great speed of execution of the orders to avoid the problems relating to the delays in forex trading.
FX Broker Fees
As a forex trader, Fees can have a big impact on your profits. Paying large brokerage fees will result in less profit in your pocket and greater difficulty in being a profitable trader. Some forex brokers charge a lot of fees and are mediocre while others have low fees and offer high-quality services. Privilege the brokers with low fees, tight spreads, and a high level of services.
High Liquidity
Liquidity is very important to avoid slippage and order execution issues in forex trading. The best forex brokers generally offer high liquidity in the market. This guarantees a slippage-free forex trading experience, no requotes, and allows you to enter and exit quickly to take your profits.
Good Forex Trading Platform
The broker gives you access to the market via a trading platform, it is always important to see that the platform provided suits you and has all the functionality you are looking for. Some brokers have their own trading platform while other brokers allow you to link popular trading platforms among forex traders like the Metatrader 4 and MT5 platform from MetaQuotes software.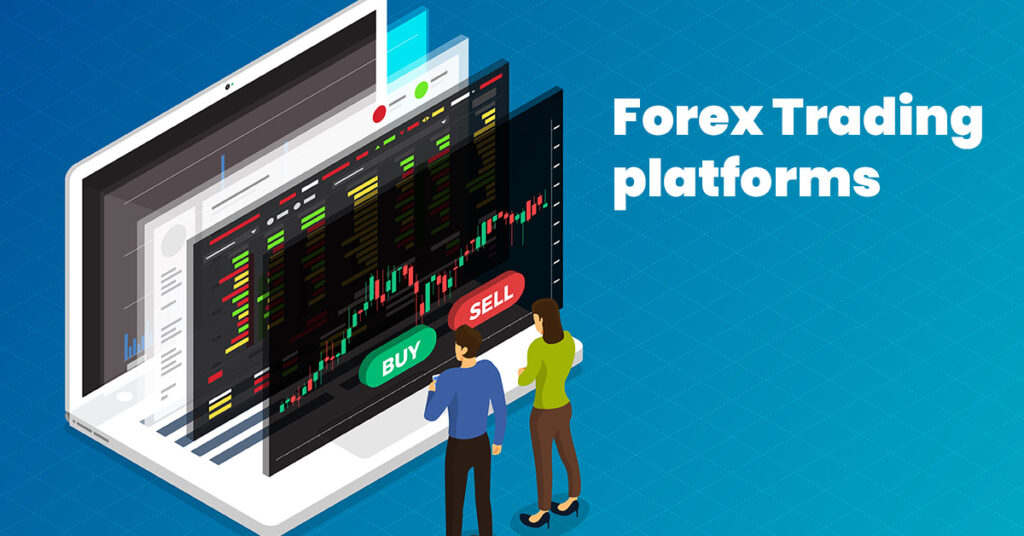 Free Forex Demo Account:
All the best forex brokers offer free demo accounts in order to discover their platform and test forex trading without the associated risk. You can use these forex demo accounts to test brokers, practice FX trading with virtual money and discover all the functions offered by FX brokers without spending a single penny.
Customer support
Customer support is also to be considered. In the event of a problem or difficulty with your broker, the customer service representative could be of great help to you in helping you resolve any problems relating to the use of the platform. Customer support can also help you report any technical problems to a team of qualified technicians, who will make sure the problem is repaired as quickly as possible.
More Forex Brokers Reviews
Risk Warning: Your capital may be at risk. CFD trading involves a high risk of losing money quickly due to the leverage that is offered to you. Between 58% and 89% of retail investor accounts lose money when trading CFDs with these providers. Before you start trading CFDs, make sure that you understand how CFDs work and that you can afford to take the high risk of losing your money.
FAQ
What is forex trading?
Forex trading, or also called foreign exchange or FX trading, consists of buying and converting one currency against another currency. Most forex traders trade forex to capitalize and generate profit on fluctuating currency prices. Forex is one of the largest and most liquid financial markets in the world and can represent over $ 5,000 billion in terms of volume traded each day. The foreign exchange market is done over the counter and is totally decentralized, for these reasons it is always reasonable to spend a little time analyzing and looking for a serious Forex broker following your criteria and adapted to your needs as a currency trader.
Who needs a forex broker?
Every forex trader needs a forex broker. The forex currency exchanges are carried out on international exchanges which only brokers can carry out transactions. You must therefore go through intermediaries of a forex broker to be able to trade forex.
What is a broker in forex?
A broker in forex gives access to the forex market to a client (trader) and acts as an intermediary between the interbank currency market and its client. Forex brokers can also lend capital to traders so that they can leverage their trading positions. In general, most forex brokers earn money through the difference between Bid and Ask prices (spreads) and the commission charged on leveraged positions. Some FX brokers may also charge other fees such as conversion fees, management fees, or inactivity fees.
What is the best forex broker?
There is no one best forex broker for everyone, it will depend on your personal preference. However, the best forex brokers are generally regulated by official regulatory bodies and offer their clients a wide range of currency pairs, have low fees and tight spreads, and have reliable and fast deposit and withdrawal methods. These brokers also have a trading platform with everything a forex trader is looking for. For more help in choosing a broker, you can go look and compare them via our list of the best forex broker on this page.